#TBT to my very first, previously unreleased, journal entry from The Great American Whistle Stop Book Tour!4/1/22- Reno Nevada

Two nights ago, at Readers' Books in Sonoma, California — my "home" bookstore, with its quiet corners for leisurely browsing and devoted book-loving staff — the tour began in a house packed and bustling with people from every aspect and phase of my life. There were folks who have known me since my childhood in Sebastopol. My best friend from high school, who is also my business partner. The guy I first rode freight trains with. The Glen Ellen Posse — ten families who came together when our kids started school in 1985, and who have stayed as close as kin. The Chileno Valley discus throwers, who discovered one another and rediscovered the beauty of this sport, though most of us had not touched a disc in close to fifty years. The Glen Ellen Writer's Circle, with whom I have shared work for years—gifted writers whose talent with words is matched only by their support and generosity of spirit. My editor, Vince Zukowski, a mentor and friend who has unquestionably helped me do the best writing of my life.

To my surprise, my voice trembled as I began to read passages from The Last Professional and to tell the story of its creation and journey to publication. I'm no stranger to public speaking, but this wasn't the public. These were my people. I did not want to disappoint.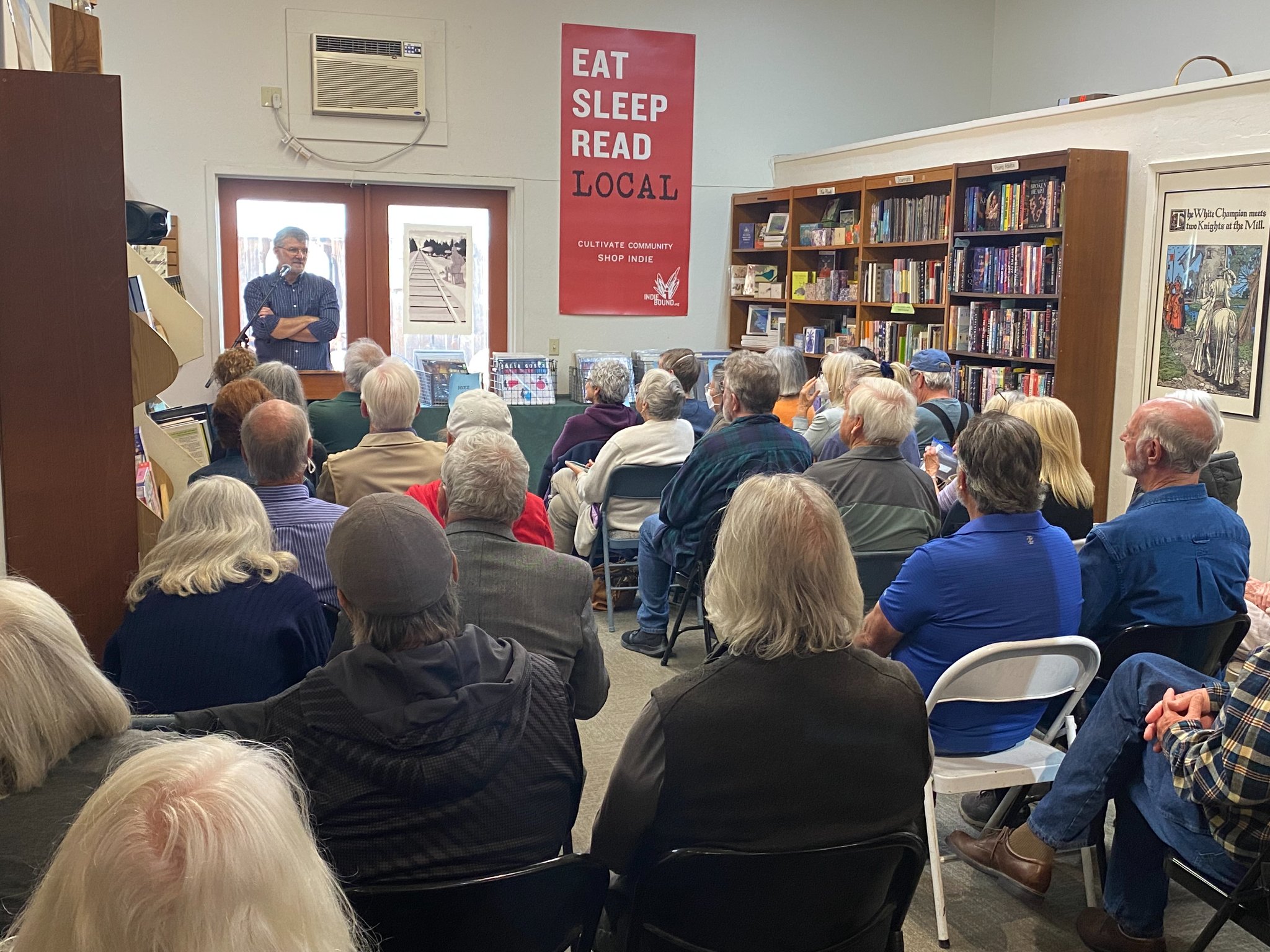 "You've got this, Ed," someone called out. I settled down. I knew he was right.
Because they have always had me.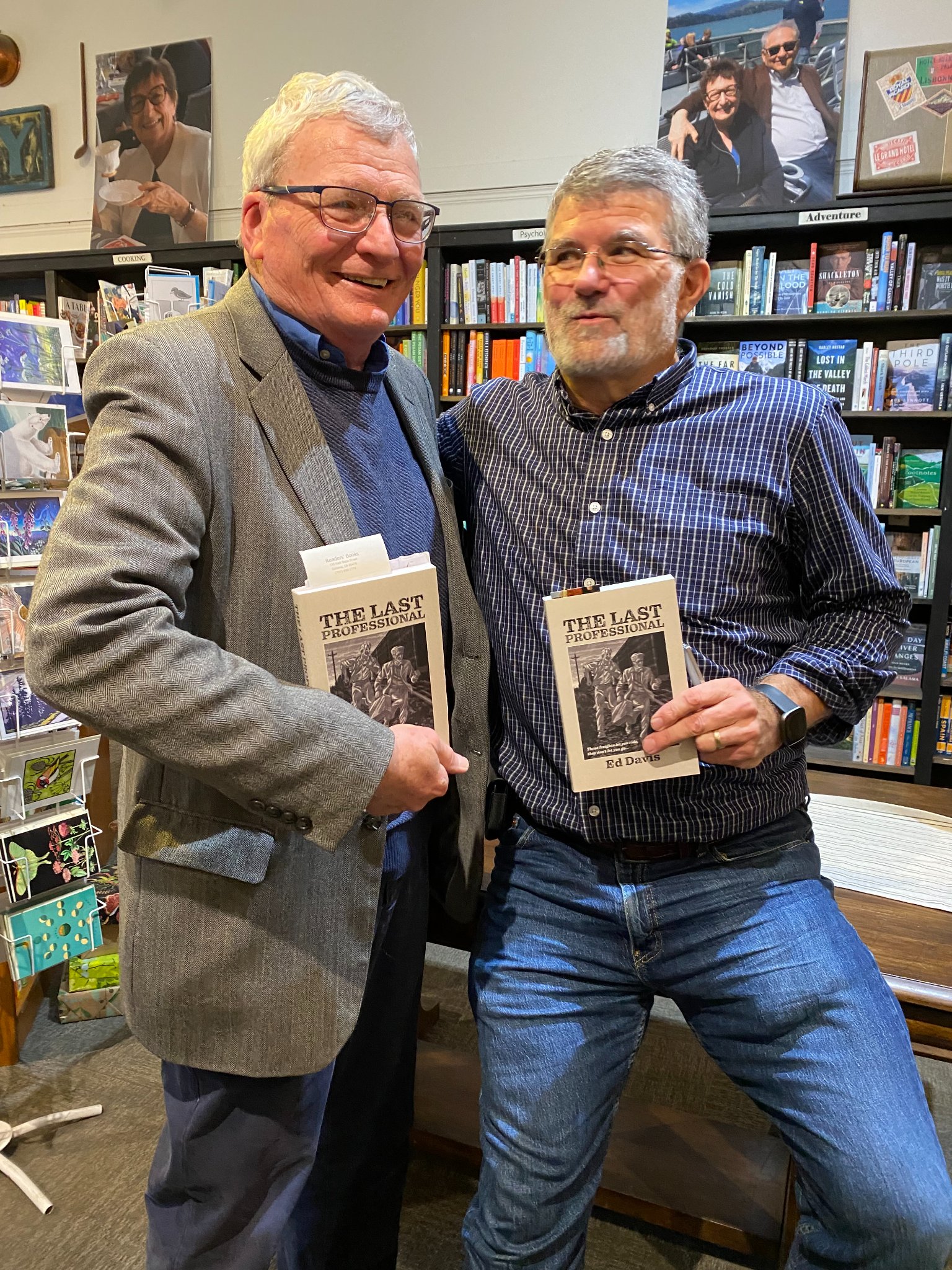 And Jan was there. This really all started with her; with the letters I wrote to her from boxcars and bus stations, under streetlamps and in hobo jungles, in the summer of 1972. My passion for Jan, and my newly discovered passion for the open road, came together in those letters. She has been in my corner, sometimes even in my boxcar, ever since. She'll be accompanying me on the first leg of this tour, from our home in Glen Ellen, to Denver—and on the last leg from Albuquerque to Winslow, Arizona's famous La Posada Hotel. The last of the legendary Fred Harvey houses, and situated right next to the tracks, La Posada even has its own Amtrak stop! The hotel staff keep chairs lined up near the right-of-way, and invite guests to sit out back and contemplate the slow motion, seemingly ceaseless choreography of the freight trains moving through the yard. Just as Readers' Books was the ideal inception point for the tour, La Posada is the ideal destination.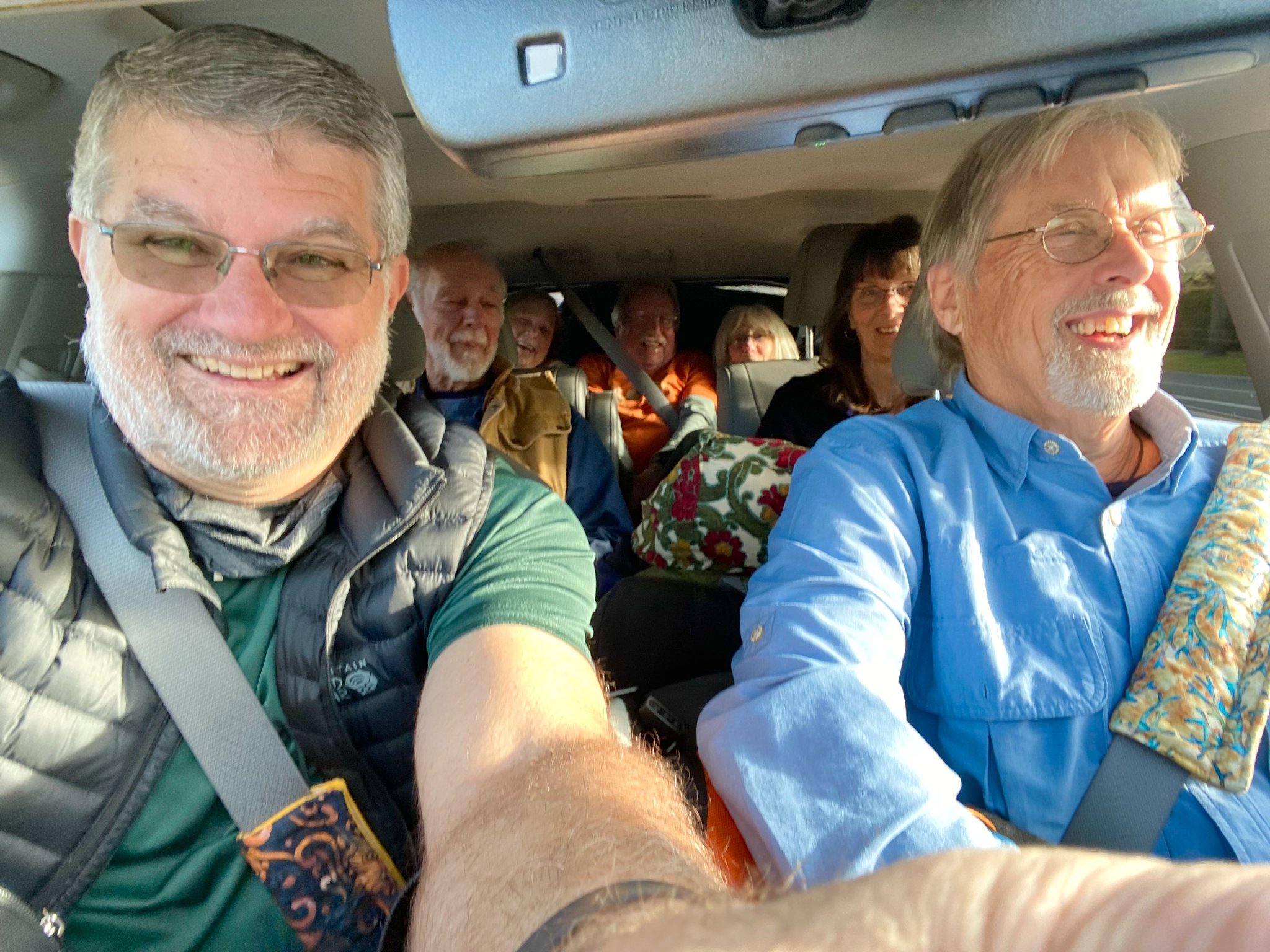 Yesterday, our first day of actual travel, was ideal as well. Seven of us, all adults in or near our seventies, squeezed into a Toyota Highlander for the drive to the train station in Martinez. We were like kids crammed into a sedan for "Dollar-a-car" night at the drive-in fifty years ago. Two more friends met us there, rounding out our rolling Bon Voyage Party of nine–seven going as far as Reno, and spending the night before heading back west.
The train was on time, the ride both smooth and soothing, the company excellent. Six hours up and over the Sierra Nevada mountains, through country I have come to love from a boxcar door, with a backpack on my shoulders, and this time, through the windows of the Amtrak Observation Car. John Muir, who famously said, "The mountains are calling and I must go," walked across a continent to experience this extraordinary landscape of snow-capped peaks and towering pines, transcendent vistas and trackless wilderness. We get to enjoy it, and a delicious picnic lunch of quiche and salad brought by friends — with shortbread for dessert — in quiet, convivial comfort.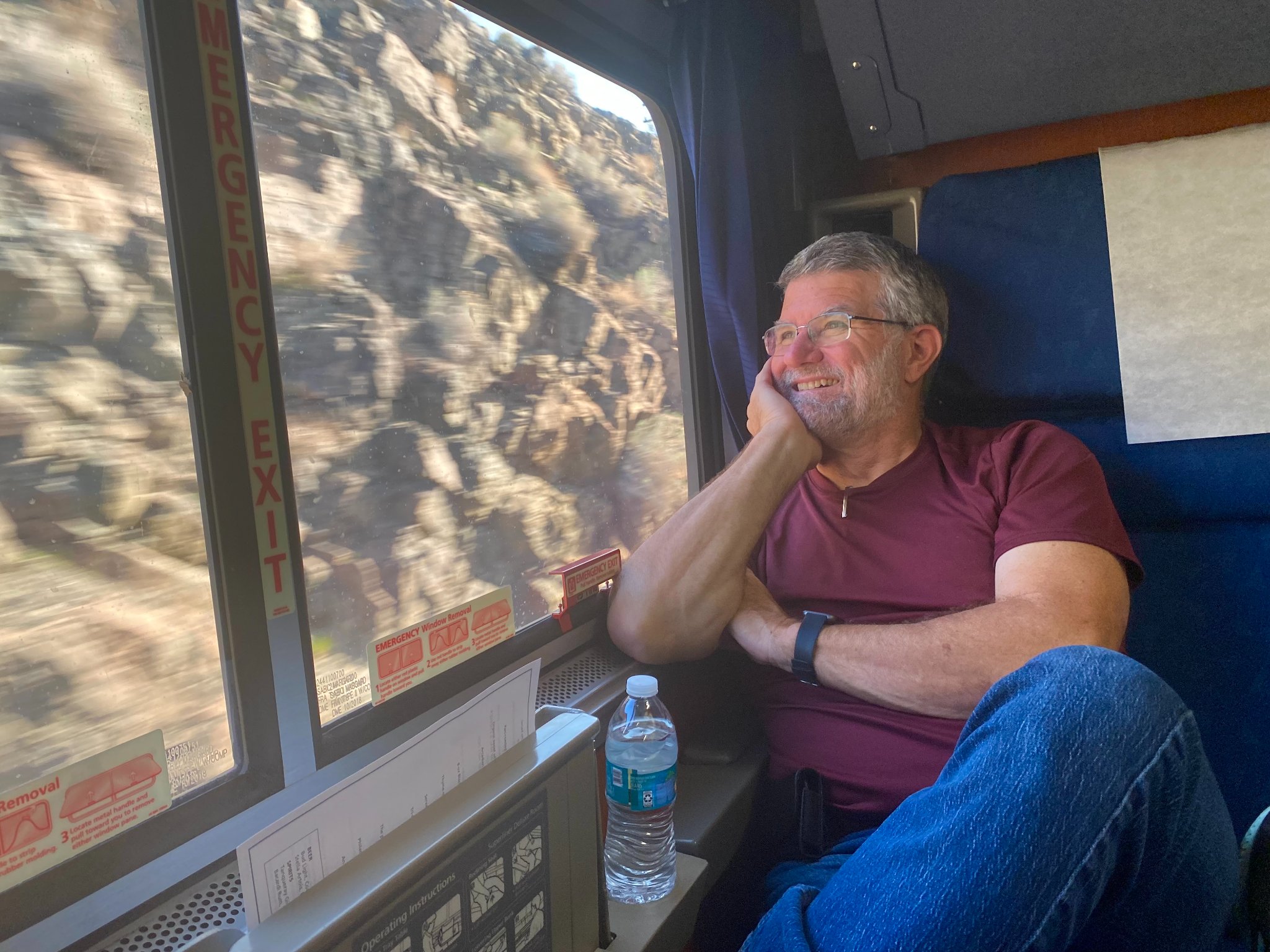 As we sat back and watched the scenery roll by, we all breathed a collective sigh of relief. Train travel does that for you, serving up the passing panorama as if on a movie screen, a private presentation just for you. Once you're on and underway you relax and enjoy the show, your wanderlust both stimulated and satisfied, all to the subtle soundtrack of the rails.
Though it may seem paradoxical, relaxing is something I'll be doing frequently over the next 30 days and 6,500 miles of this Whistle Stop Book Tour, and I'm grateful for that. There are a score of events scheduled, and I'll be doing my best to make every one of them worthwhile, both for the hosts welcoming me to their venues and for the attendees. I understand already that, to better know my characters, readers have a natural desire to know me. Fiction that touches us and stays with us is about intimacy; one person opening themselves to another. That, at its heart, is what this book tour is for.
Do I feel some personal pressure?
You bet.
But it is also a realization of the dream that every writer holds deep in her or his heart. We want to share our work, and ourselves. We strive to make connections through our words. I feel like I'm Carrying the Banner (an old hobo term that seems to fit here) for all of us.
It doesn't get more personal than this.
All aboard!
P.s. You can listen to my entire presentation from Reader's Books here: https://www.youtube.com/watch?v=1Gzg15LtACg