Sharing a previously unreleased journal entry below from my Great American Whistle Stop Book Tour. Enjoy!

4/10/2022 – Denver, Union Station

It was just over five years ago, in March of 2017, that I conceived of a book tour via rail. Given the setting of the novel, which was then called River of Steel, it seemed like a natural, though unconventional, fit. Even better, everyone I shared the idea with loved it, and almost without exception their first response was some version of, Wow… I wish I could come! For those who couldn't do that, these journal entries, and the postings on Facebook and Instagram, are my way of bringing you along.

Denver has always been a great railroad town—it was a hobo Mecca back in the day. Fortunately for me it has also proved to be a great town for books that take place on the rails. I could not have felt more welcome and appreciated.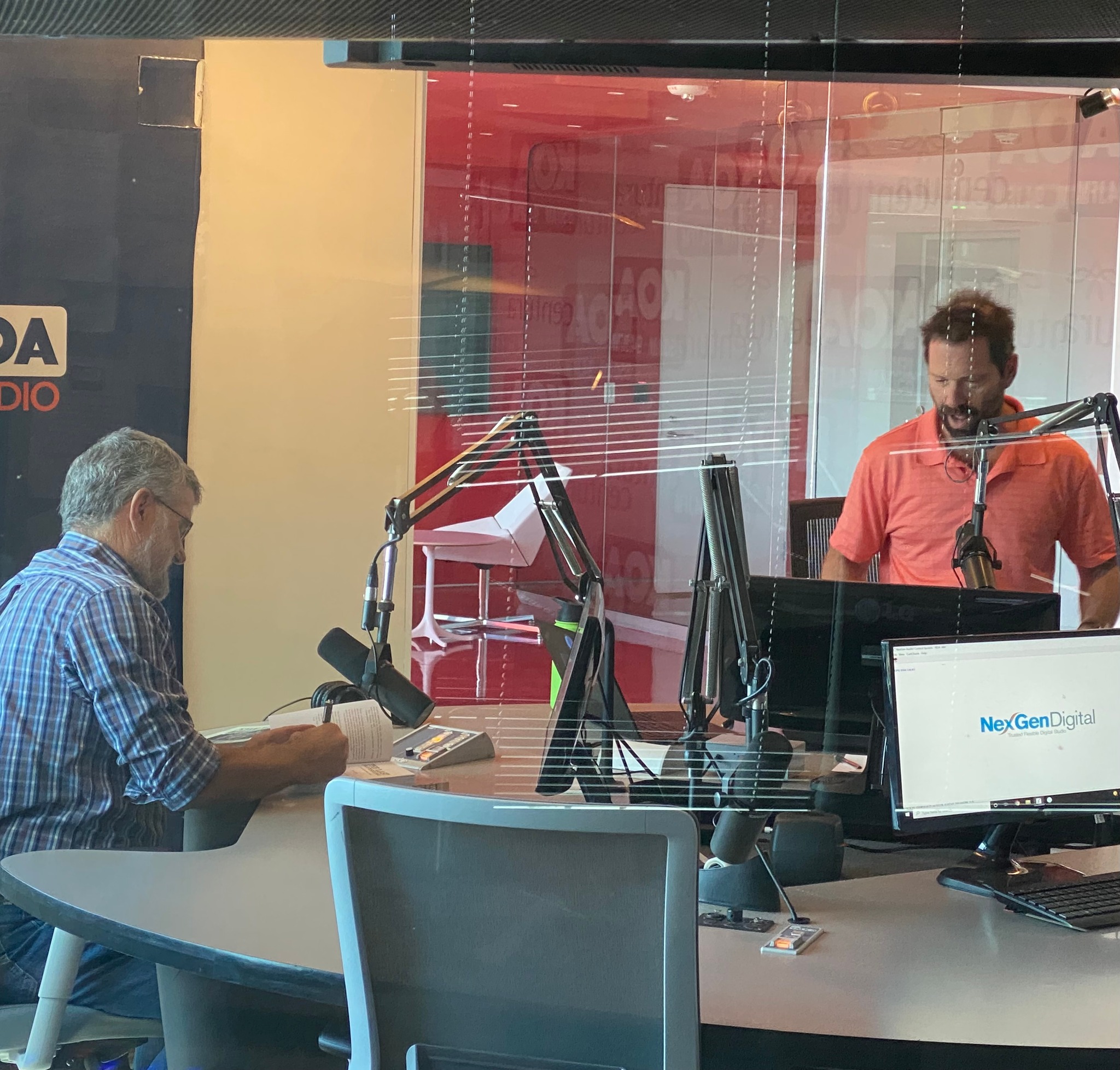 It started with an interview on Ross Kaminsky's KOA talk show Thursday morning. I was scheduled for a twenty-minute segment, but when we got to talking the time flew by, and the listener questions (sent via text) came flying in.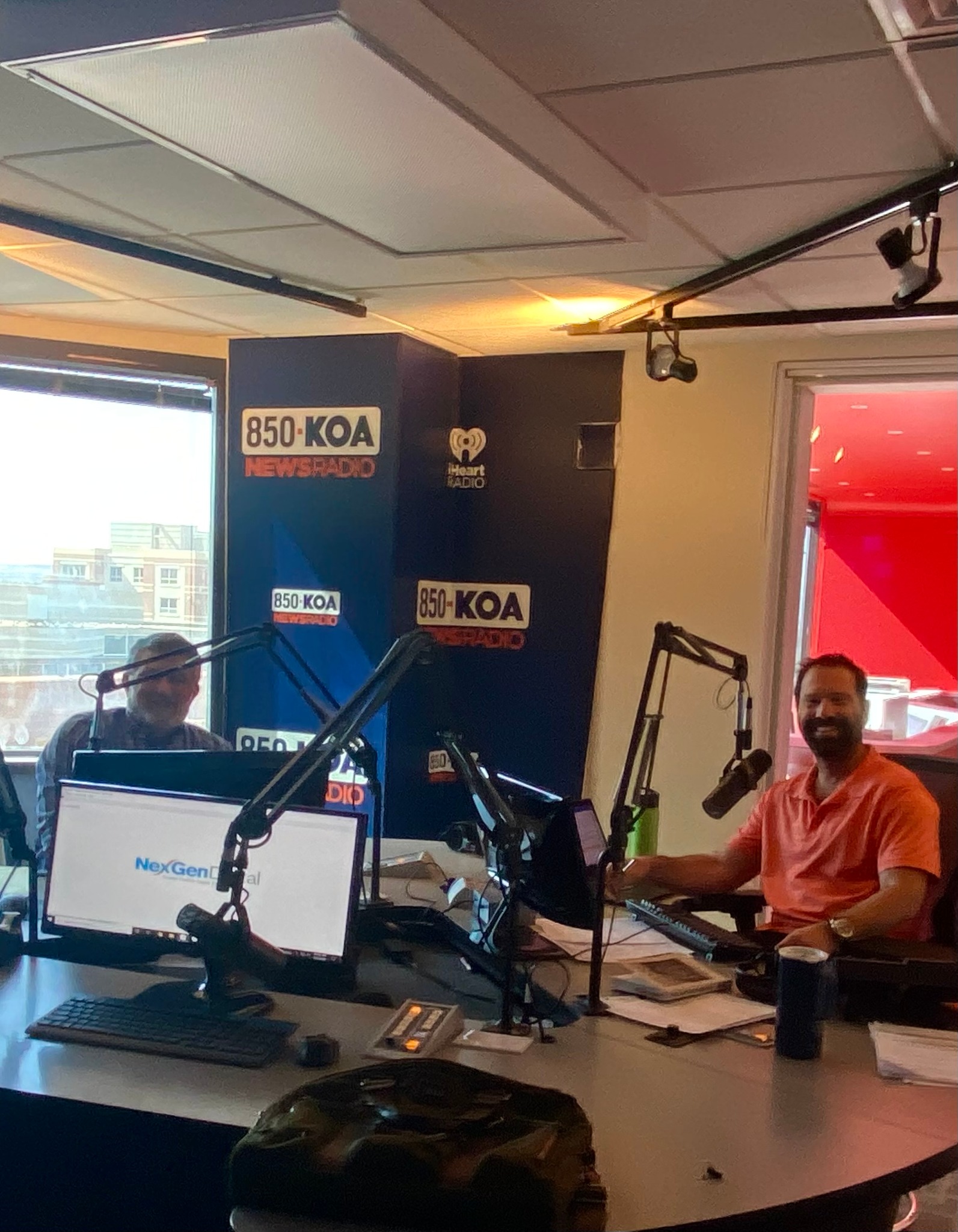 Did you ever get hurt? Fortunately, I didn't.
How did you earn money? Worked a carnival, pumped gas, shoveled coal, etc
Where did the term "hobo" come from? Nobody knows.
"Could you stay for a second segment?" he asked. "Sure!" And after a few commercials, off we went again. Instead of the list of listener questions getting shorter, it got longer.
How many hobos were female? Very few, and it wasn't easy for them.
Did you ever get busted by the bulls? Busted, never jailed.
How did you know where the trains were going? Frequently, I didn't.
Another twenty minutes was gone before we knew it. "Hey, I've never asked a guest to do this before, but if you've got the time, could you stay for a third segment?" You know how I answered that one. Before we knew it, the hour was gone. You can listen to the segments, all three of them, here.
That evening, Derek at Tattered Cover in McGregor Square, welcomed us to a cozy upstairs corner of the bookstore where the reading would be held. A classmate I hadn't seen in over fifty years, who has been following the tour on Facebook, came by with his wife. A few folks who'd heard me on the radio that morning arrived. We spent an hour talking books, and Denver, and trains. I read them a section of The Last Professional that takes place within blocks of where we were sitting. For a few minutes those words, like a time machine made of text, put us shoulder-to-shoulder with The Duke and Lynden as they walked those very streets.
The power of words is taking on a whole new meaning for me as this tour unfolds. It is words, some of them written four decades ago, that launched this month-long undertaking. Words that transported us from Tattered Cover in 2022 to Larimer Street in 1983. Words that reached out through the radio that morning and stimulated so many questions.
After finishing at Tattered Cover, Jan and I went to The Chop House — which probably would have been a warehouse in Lynden and The Duke's time — for a late dinner.
Our waiter turned out to be an author.
Words.
We are staying at The Crawford Hotel, which is actually IN Union Station (how cool is that). Friday morning, very early, Jan caught the rail shuttle to the airport. She will be rejoining me in Albuquerque on the 23rd. This trip has been a far cry from when we caught freights together across Canada in the summer of 1973 — more comfortable beds, much better food, and a bit more forgiving budget than the $5 per day we allowed ourselves. Steinbeck said, in the forward to Travels with Charley, that, "We don't take a trip, a trip takes us." The one Jan and I started together all those years ago continues to take us. May it ever be so.
Friday, I had the pleasure of sharing an event at BookBar with the inimitable Zack Kopp, author, poet, and chronicler of the beat generation here in Denver. It was an evening of intertwining poetry and prose — Zack delivering free verse like a wry twenty-first century Walt Whitman, me reading stanzas of poems from long forgotten, and mostly anonymous, hobo bards. The BookBar staff plied us with adult beverages of our choice. The audience was attentive and appreciative. You might wonder, what was a coffeehouse reading like in North Beach or Greenwich Village during the Beat Generation, when Bob Dylan was still just a Woody Guthrie wannabe from Hibbing, Minnesota, and Kerouac's On The Road was still just a hundred and twenty foot scroll? It was exactly like this.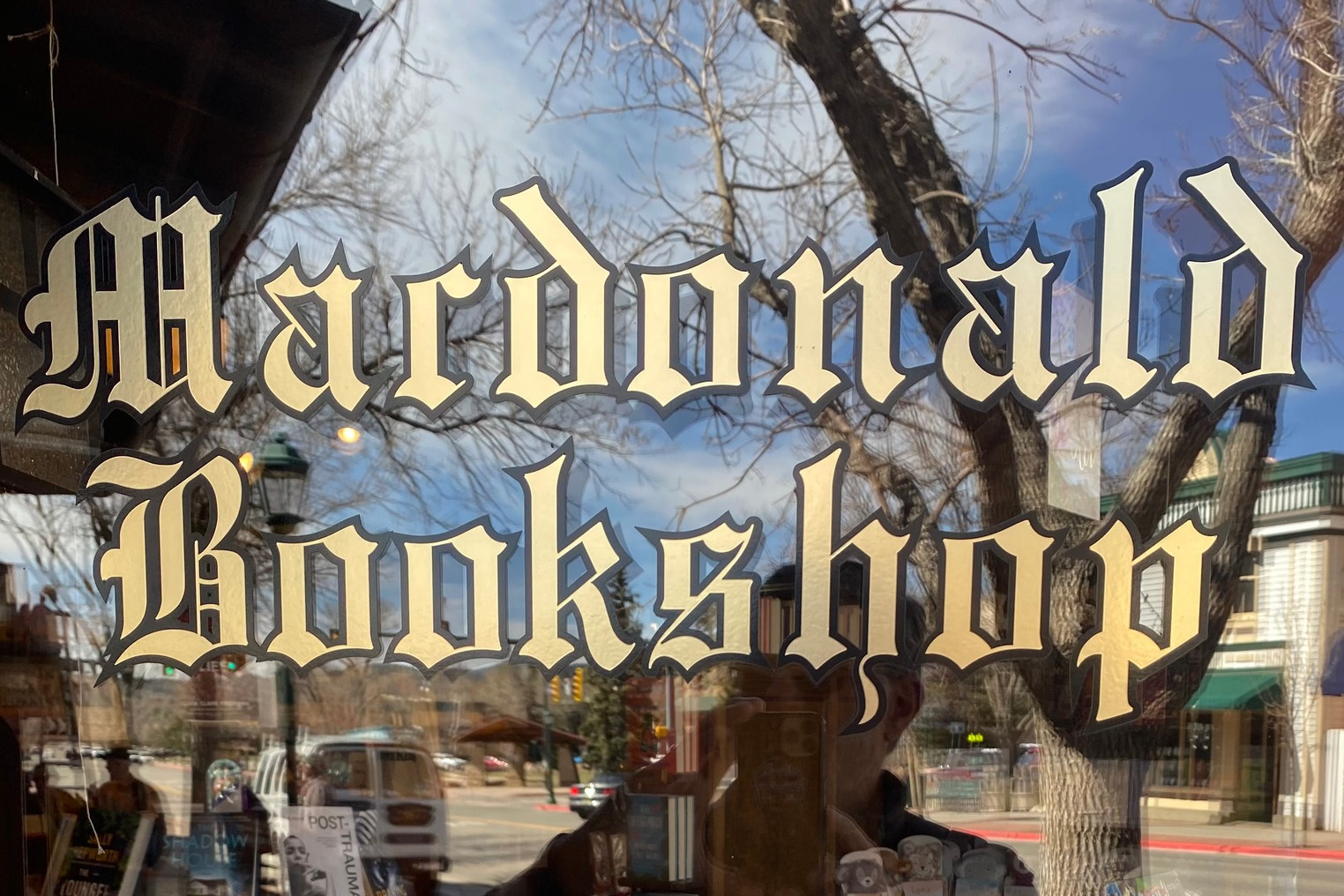 Then Saturday morning, a beautiful drive up to Estes Park for a 1PM event at the Estes Valley Library, in partnership with Macdonald Bookshop. Sometimes all the pieces fall together exactly as we hope they will. They certainly did yesterday. It was a hybrid event, the first the library had hosted — a good crowd attending in-person and lots of folks joining via Zoom. With book enthusiasts and train enthusiasts in the mix, it was perfect. Eric, on the library staff, did a wonderful job of creating a welcoming environment, and Staci — who owns Macdonald Bookshop — kicked things off with energy and enthusiasm that was absolutely incandescent. To picture these tour events as presentations, as I did before we began, is to miss that at their best they are conversations. I learned quickly to get out from behind a podium, as I did at Estes, so I can physically embody the connection I hope to make with my written words. Question and answer is often how it starts, but dialogue is the brass ring. Those of us fortunate to be there, in person or virtually, gratefully grabbed it that afternoon. Every author should be so lucky.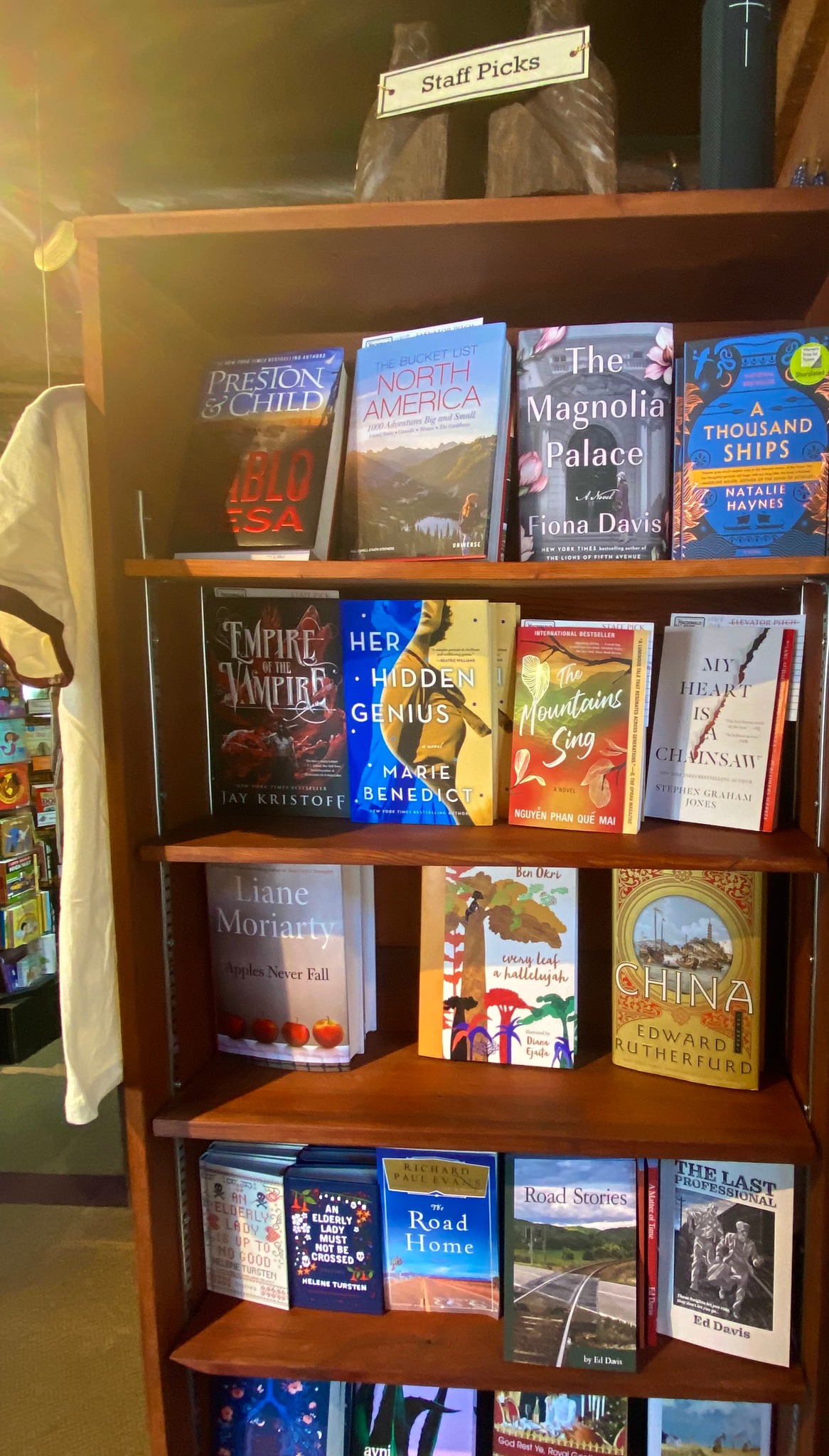 So, thank you Denver. I am writing this from my favorite spot in the main terminal, where I can watch the train traffic, the tourist traffic, and the town characters pass through as they have for over a hundred years. I'm waiting for my brother, Jack, who arrives in a few hours. A few hours after that we will board the overnight train for Galesburg, Illinois — headed for our next event at the Wordsmith Bookshoppe Monday evening. And from there, on to a homecoming of sorts in Kansas City, where we were both born.
Thanks for riding along with us!